---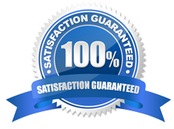 Saving your day is the Pro Power Rooter way. We specialize in drain cleaning services, with our highly knowledgeable team of drain specialists with the tools and the experience to do any job right the first time. You can always count on our fast and friendly professionals to provide you with safe, courteous service, nights, weekends or whenever you call. When our employee visits your home, rest assured that they have passed background checks and drug tests, and are equipped to provide you with the best quality service you deserve. We treat you and your property with respect by calling before we arrive, providing an honest, upfront free estimate you approve before any work is done, and taking care of your property by using covers and drop cloths whenever needed. Pro Power Rooter provides 24 hours a day, 7 days a week emergency drain cleaning and plumbing service for residential & commercial properties call 719 331-4071 to schedule service.
---

Sewer backing up Colorado springs.
We just had another fabulous experience with your drain company during the late Tuesday evening, January 15th as Don came to help out. He did a wonderful job on our sewer back-up problem we had; he was personable, even though it was late. He got the job done correctly and yet again your company saved us in our hour of need. A huge thank you. … Don is a tremendous credit to your organization." …
—
11/12/2010_ Tom and Jill S
, Colorado springs, Colorado
5
class="type">business
Pro Power Rooter
They were really fantastic!
The service man that came was professional and knowledgeable... We had been using the roto-rooter drain company for years until they could no longer be trusted with the pricing to do the work for us, and then we found out about Pro Power Rooter drain cleaning in Colorado springs. We own a few rental properties with old root-infested drain systems and pro power has always been reliable and on time for our appointments, and they have always taken care of our drain problems fast! They proved to us that they are dedicated to their work and their service technicians are very nice and trustworthy. I will also like to mention that they're cheaper than any other plumbing company that we have used in town, we don't even think about calling anyone else for sewer & drain or plumbing issues, they are definitely #1 in my book!
—
02/16/2012_ Ron Morton
, Fountain, CO
business
Pro Power Rooter
They were professional while doing the job...
We started having major backup problems with our sewer main line, I have been unemployed as of Feb 2012 and having some financial difficulties so we have to watch the spending really close. We called a few other plumbing companies in Colorado springs and Pro power rooter was the third place that gave us a price quote over the phone. The first place we called quoted $175.00 to clear out the drain from our outside clean out, Pro Power Rooter said they would do it for $90.00. The service man came within an hours time, he cleared the drain clog and showed us the tree roots that were clogging the drain, then he tested it with us flushing our toilets and running our washing machine. Everything was good so he cleaned up the mess and was gone less than an hour. If your needing sewer or drain services, as well as a host of other services Pro Power offers, I don't think you could do better! Thanks guys!
—
05/22/2012_ Mario S
, Black Forest, CO
business
Pro Power Rooter
Great plumbing service in Peyton, CO!
Your guys at pro power rooter are two of the most professional and hard working people I have EVER had do work for me. Those two gentleman worked very hard until my sewer line was un clogged, cleaned and in service again. There were no excuses; they just really wanted to fix my drain problem! After 12 years and several thousand dollars spent with Rooter Rooter and other plumbing companies in Colorado springs I found a great new company, it was also very nice to not be charged extra like the other companies were doing since we live in Falcon, CO. Pro Power Rooter is now in my black book and everyone I know will be calling them too.
—
03/28/2013_ Tracy M.
, Peyton, Colorado
business
Drain Cleaning Colorado springs
Our washer started backing-up today and I thought we were going to be without a washing machine for a few days, which is not good for our large family. I searched the internet and found Pro Power Rooter. I called and Mark said he would be right over the same day. He showed up and had our drain flowing freely in no time. No outrageous prices and phenomenal service. This guy is truly the subject matter expert in his field and I will highly recommend his services to my friends and family in the future.
—
05/10/2013_ Jerry Woolfolk
, Colorado Springs, Colorado
business
Pro Power Rooter
---
Pro Power Rooter
Best Plumbing Company!
They have to be about the best plumbing company in Colorado springs. We called a few other places for our clogged sewer line problem that we were having, Pro Power Rooter gave us a price quote over the phone, came to fix our drain problem fast, they gave us great service on helping us with our drain problem and also had a much lower price for the job than any other plumbing company in town!
By: Dale .J _06-28-2012
Clogged sewerline
5 / 5 Stars
---

Pro Power Rooter Service
Colorado Springs Sewer & Drain Cleaning Service
Experts Provide High Quality 24Hr Emergency Service
Call Today For Free Estimate (719) 749-1913
12966 Fishers Island Rd. Peyton, CO 80831 USA

Pro Power Rooter Service keeping your drains free flowing since 1991