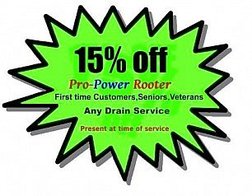 _New Customer, Senior and Military Receive 15% Off any Drain Cleaning Service Job!

---
Lowest Price Guarantee!
We will beat any legitimate written price quote by our competitors so you know you're getting the best price in town.


---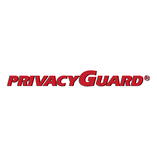 ___5 Reasons to get a plumbing inspection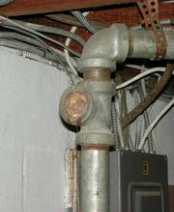 ---
_
1. Clogged Drains
Having a clogged drain repeatedly is not anyone's idea of fun. Clogged drains are common when a plumbing system has not be serviced or has not been inspected by a plumber to find for issues in the system. Clogged drains are very common in sinks when a drain has been left to be clogged by owners or those who forget to get inspections.

2. Bursting or Leaking Pipes
Leaking pipes often create more damage in a home or business if they are not taken care of, make sure that you get a home inspection and find out if you have any pipes which are in danger of leaking. Bursting or leaking pipes are very expensive to fix and can happen when you least expect it, find out today if yours are safe.

3. No Way to shut off the Water
When you don't get an inspection done and things go wrong, the first thing that can happen is your water wont turn off. Learn where your shut off valves are and make sure that they are working properly. The last thing you want to happen is a leak which you can't stop, then
your entire house will flood causing severe water damage.

4. Warding off Seasonal Problems
Seasonal problems like frozen pipes or growing roots which can break your pipes is common. Get an inspection and you will find out whether your house is in danger before the problem and it saves your hundreds and even thousands of dollars on repair bills. If you value having running water all year round its best to know whether your business or home is safe.

5. Cutting down on repair bill expenses
When your know if your house or business is in danger of damages you can take steps to stop this. Cut down on your expenses and save your money, get your home inspected today for any leaks or potential nightmares! What you can do is go through your own plumbing safety check list.



---

Colorado Springs Evaporative/ Swamp Specials
Are you needing help servicing a swamp cooler in Colorado Springs? We also provide service for swamp coolers from the summer start-ups, to maintenance and winterizing shut downs before the winter time. We are always here for you and ready to help. We have over 20 years of experience keeping homes cool in the summer time.


SWAMP COOLER/ EVAPORATIVE COOLER SPECIAL $65.00
It's that time of year again and it's going to be HOT!
80 DEGREES - ALL READY?

13-point : COOLER START-UP SPECIAL $65.00
To keep you cooled throughout .the summer!

1. Winter cover removal.
2. Panel removal & pad washdown.
3. Belt condition and tension check.
4. Pump and pump screen washout.
5. Spider lines flushed and repositioned.
6. Oil squirrel cage bearings at center axle.
7. Oil the bearings at the motor.
8. Plug-in motor.and.pump.
9. Fill up the water pan.
10. Wash down the pan.
11. Set the float water level.
12. Set the water overflow stem.
13. AC control check for functioning.

Additional Costs or Discounts: Tile Roofs, Second Stories and Mastercool Style Coolers: Add $25 If there are 2 units at same address: 10% discount.