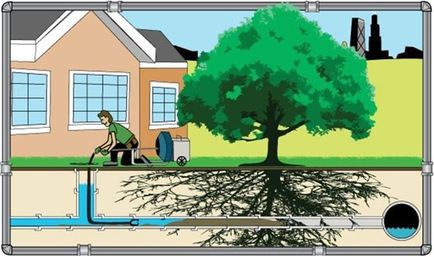 Drain Cleaning Colorado Springs
















Sewer line and drain pipes
can back up and clog a lot in the Colorado Springs area homes. All lot of drain pipes are also prone to leaks especially those that are old, off set, or have root intrusions. With out the proper care and maintenance on drain lines they will have more problems and will develop more damaged spots that can even collapse and then will require a repair that will cost in the thousands to do the work.

Sometimes frequent troubles concerning plumbing do not happen one at a time, leakage of a plastic water drain pipe can lead to other various types of plumbing problems. Have you repaired or replaced any drain pipes? Some pipe repairs can be like a band-aid for a quick fix. Pipe replacement usually requires a more serious repair job, involving digging the yard and concrete up, wall and ceiling cutting out and cause a lot of un needed work, money and renovation. Without using any type of preventative maintenance plan, the time you turn on the water, drain pipe deterioration starts in again.

That's why whatever time it is day or night, Pro Power Rooter drain cleaning experts are ready to respond. When ever your having a plumbing service done on your drains like drain cleaning it's always best to request a plumbing drain pipe inspection too. When we inspect your pipes for any potential problems and we find a water leak or other issue we will let you know the exact problem and tell you what needs to be done in order to correct the problem and the costs involved for the repair job.



---
---
Sewer Mainline Blockages
Using the most up-to-date plumbing equipment in the plumbing industry, Pro Power Rooter the Drain Cleaning Experts in Colorado Springs is able to fix your drain problems, no need to call some high priced plumbing company, plumbers or Roto-Rooter companies, we have very affordable plumbing drain service and can handle all the drain cleaning services for your sewer line back ups, drain clogs, floor drain clogs, clogged drain, toilet clogs, sink clogs, shower clogs, tub clogs, mainline blockages and any other type of drain plumbing pipe problem. We not only get you great results, but we also give you all the answers to why your drain is clogged and how to prevent it from happening in the future.
Drain blockages are caused by many factors:
Years of sludge build up
Tree Roots grow In the Line
Pipe dislocation in the line
Foreign objects flushed down line
Poor pipe slope design
Toilet clog stoppages
Toilets backing up into tub or shower
Washing machine causing toilets to 'gurgle'
Sewage may be seeping from the sewer clean-out in the yard
Maintaining your sewer main line and keeping it clean and clear can save you a lot of money on plumbing repairs and drain cleaning bills, and can also eliminate the aggravation of a sewage backup. A backed up sewer line will usually offer some clues before backing up. The most common signs of a clogged sewer line are gurgling sounds that come from your drains or toilets, drain water backing up, or puddling around drains. We have successfully cleared over 95% of drain clogs and main line blockages when other plumbing and drain cleaning companies could not, let us save you a lot of time, money and frustration and give you the peace of mind you deserve today!
---
---
Snake cable stuck in drain.

there are some Colorado springs plumbing and drain cleaning companies that claim they can unclog drains that other companies can not unclog, but there are not many that have actually done it. Pro Power Rooter has not only successfully unclogged sewer and drain lines that other plumbing companies failed to unclog, we have also retrieved sewer drain snake cables that were left from the other plumbers that broke or cut them off in the drain line and were not able to finish the job causing ever more of a serious plumbing problem!
Recently we got a call requesting a drain cleaning service for a home in Colorado Springs. The customer told our technician that another rooter plumbing company came out to his house a week earlier and cleared it but it backed up again. He said the plumbing company also wanted to charge him again for the job since they don't warranty drains that had root blockages. The customer was upset and couldn't afford the job again so he spoke to his neighbor and found a low cost service on
drain cleaning in Colorado springs
, Pro Power Rooter.
When we sent our drain technician for the main line blockage call, he said in the beginning of the job It seemed like a typical drain clog, then after he cleared the drain and was bringing back his snake cable he noticed a lot of roots more than what he was expecting to see, but the water level was still not draining good and it continued to back up. After a few more tries on snaking the sewer line he felt something like a heavy like a big root ball on the end of the snake cable. The last 10' of his cable got stuck in the drain for a long time but he was finally able to free it and retrieve his whole cable and was shocked to also find another snake cable wrapped around on the end of his cable.
The customer stated that he bought his home five years ago and he had the drain cleaned out by roto-rooter in Colorado springs around two years ago. He sounded extremely happy and said that he was glad to see the broken 20' drain cable that came out of his drain. He also ended up giving our drain technician a $50 tip on the job that was done. This is just one of many situations where Pro Power Rooter saves the day for our valued customers.
---
---
Colorado Springs Sewer Line Camera Inspections
Pro Power Rooter cleans drain pipes 24-hours a day, emergency drain cleaning and plumbing services! We want our customers in Colorado springs to see the "root" of their problem, Instead of relying on traditional drain line troubleshooting methods, video camera plumbing inspection pinpoints the trouble spot and helps visually confirm the cause of the problem. There could be several reasons for continually slow draining pipes and repetitive clogs. Video camera plumbing inspection shows the exact "root" of the problem whether it be root intrusion or crushed, cracked or misaligned pipes. Pro Power Rooters video camera inspection service is the most effective method available to locate suspected problem areas within drain lines, so the best solution can be determined.


These are some of the services we provide
commercial plumbing colorado springs co,
drain cleaning colorado springs co,
emergency plumber colorado springs co,
emergency plumbing colorado springs co,
hydro jetting colorado springs co,
leak detection colorado springs co,
plumber colorado springs co,
plumbers colorado springs co,
plumbing colorado springs co,
plumbing company colorado springs co,
repiping colorado springs co,
residential plumber colorado springs co,
rooter service colorado springs co,
water heater colorado springs co,
tankless water heater colorado springs co,
sewer linre repair colorado springs co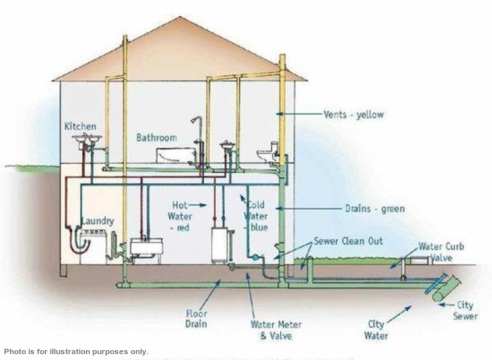 This diagram is showing some of the most common type of vents pipes that are used for sewer and drain lines in most homes. The green colored pipes represent outgoing sewer waste water that can get clogged and will need to be drain cleaned periodically, the yellow pipes are representing ventilation, the red pipes indicate hot water supply lines, and the blue are for the cold.

---
---